Moon Patrol
A downloadable game for Windows, macOS, and Linux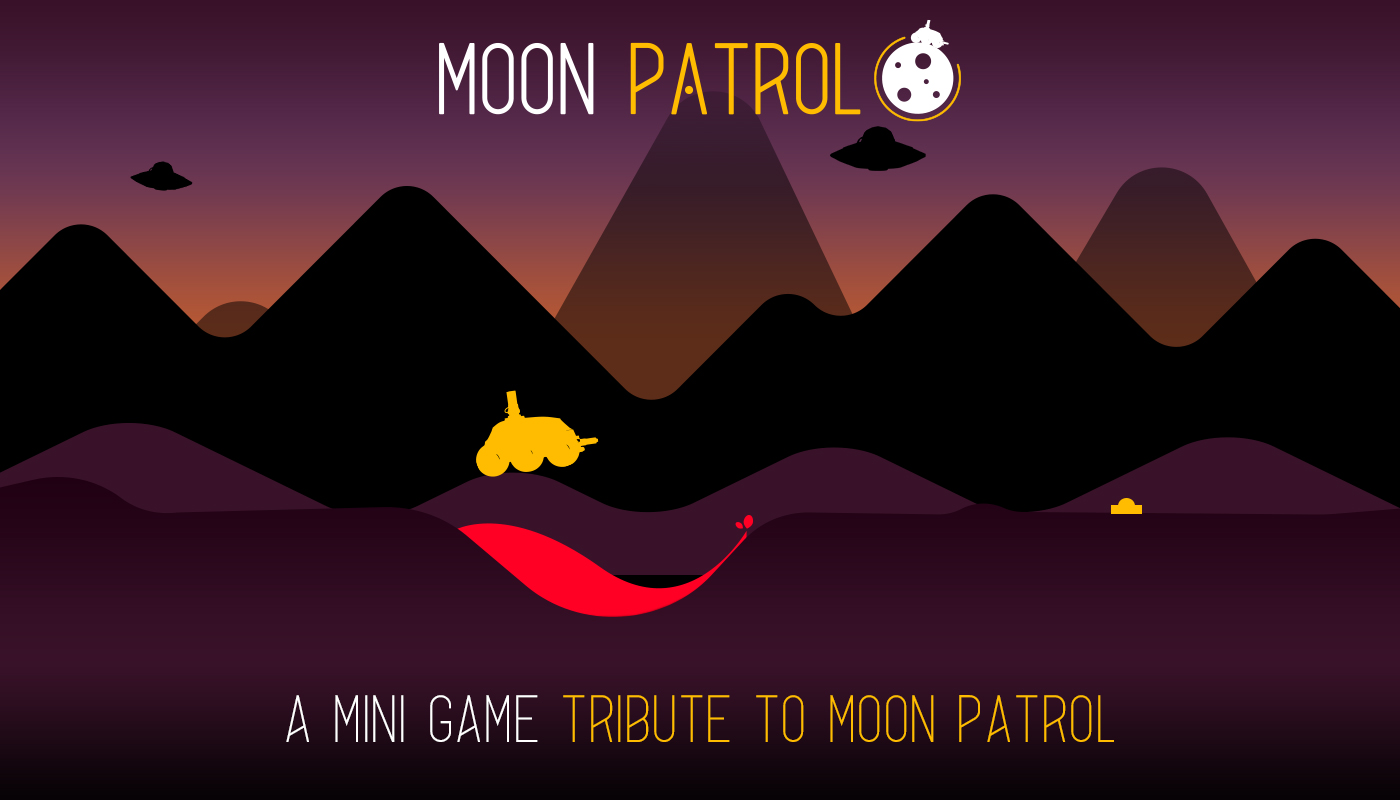 🇺🇸 This mini game is an experience, my first with the Unreal engine. The goal was to make a small game from scratch, with a simple gameplay. Why Moon Patrol? Just a good childhood memory :)
It all starts with some sketches, then 3D modeling and texturing. Then Integration with the Unreal Engine and development in visual scripting, which eliminates C ++. After a few days of hard work (and some adventures), here is Moon Patrol 2019.
Music performed by Arkeda of the bastard.
🇫🇷 Ce mini jeu est une expérience, ma première avec le moteur Unreal. Le but était de réaliser un petit jeu de A à Z avec un gameplay simple. Pourquoi Moon Patrol ? Simplement un bon souvenir d'enfance :)
Tout commence par quelques croquis, puis modélisation 3D et texturing. Passage ensuite à l'intégration à l'Unreal Engine et au développement en visual scripting, ce qui permet de s'affranchir du C++. Après quelques jours de dur labeur (et quelques galères) cela donne Moon Patrol 2019.
Musique réalisée par Arkeda of the bastard.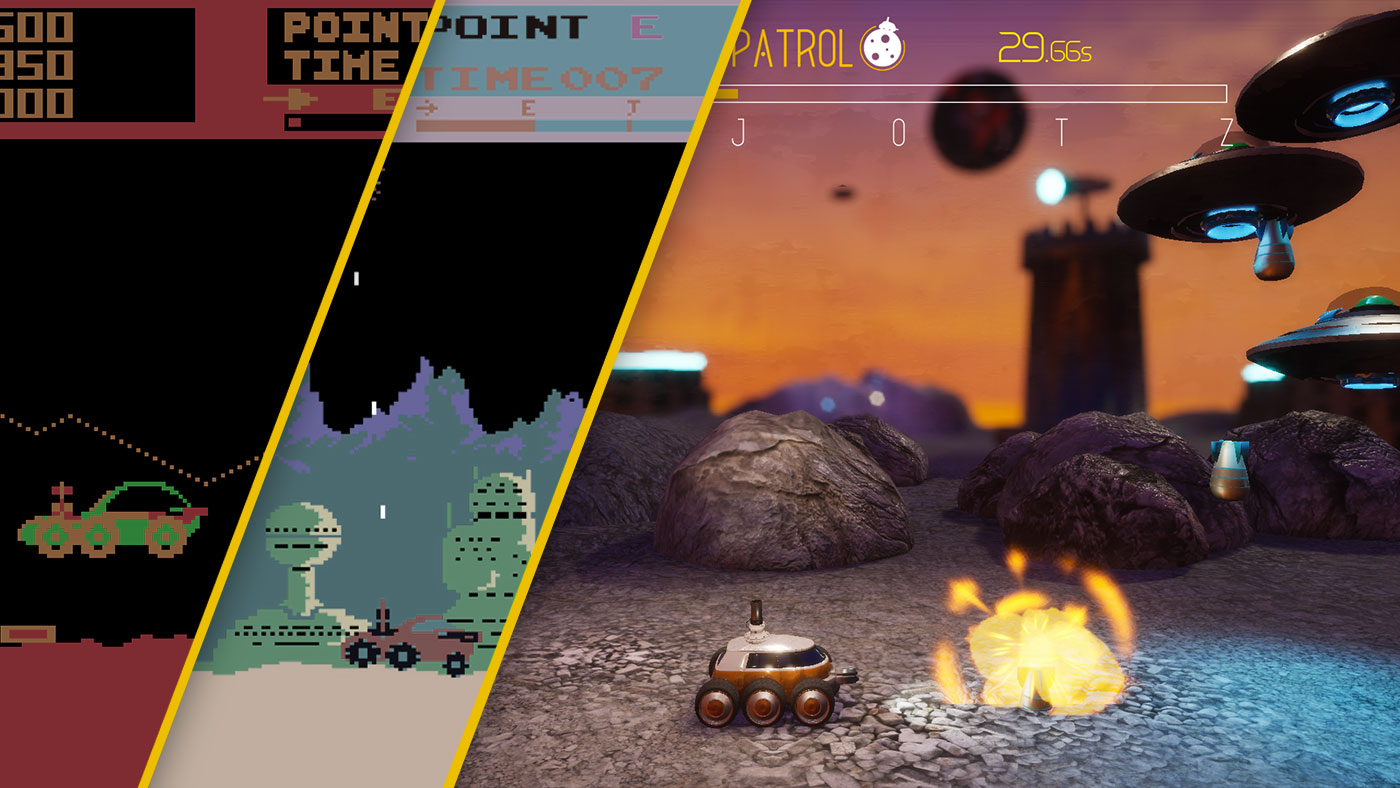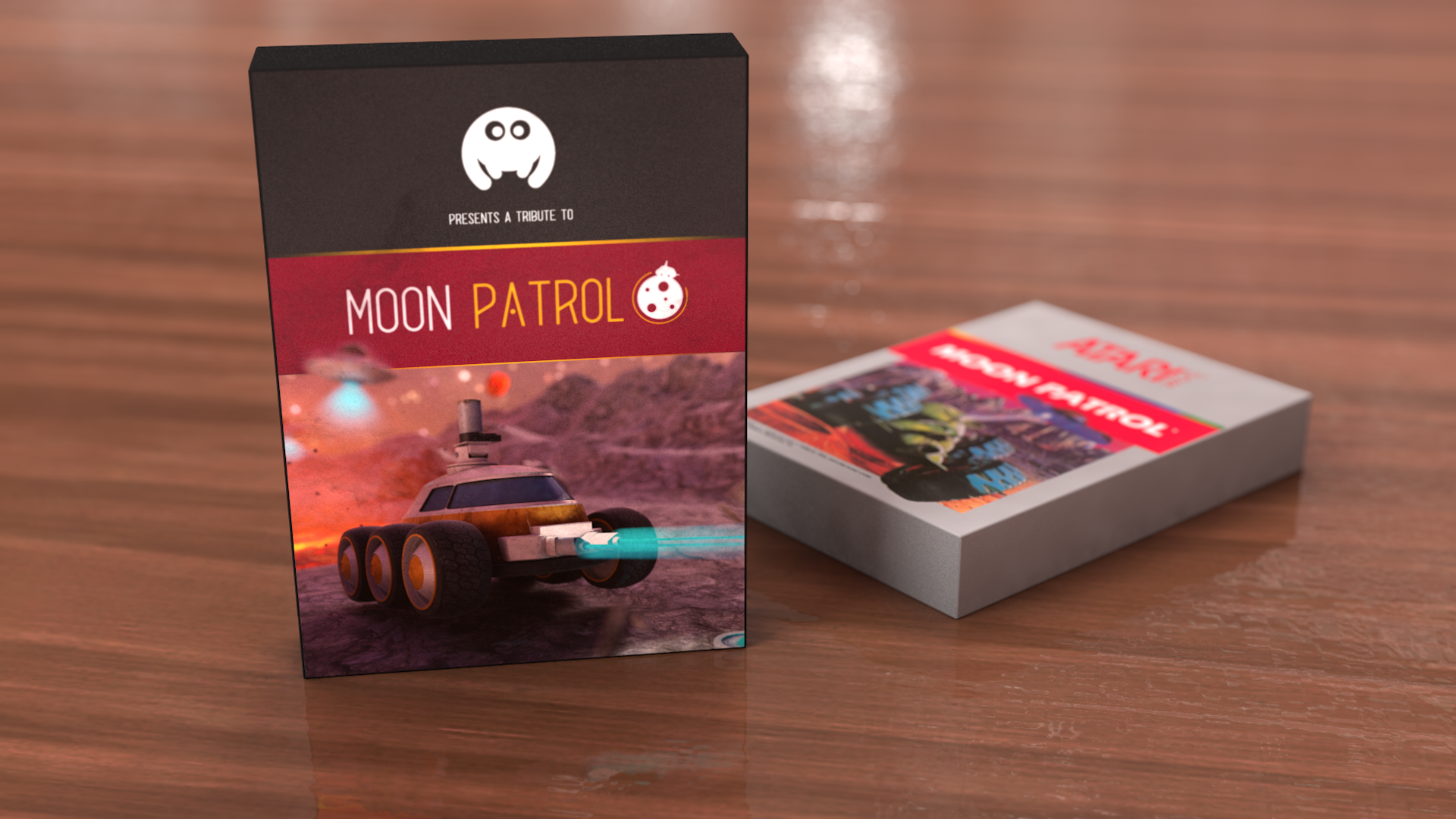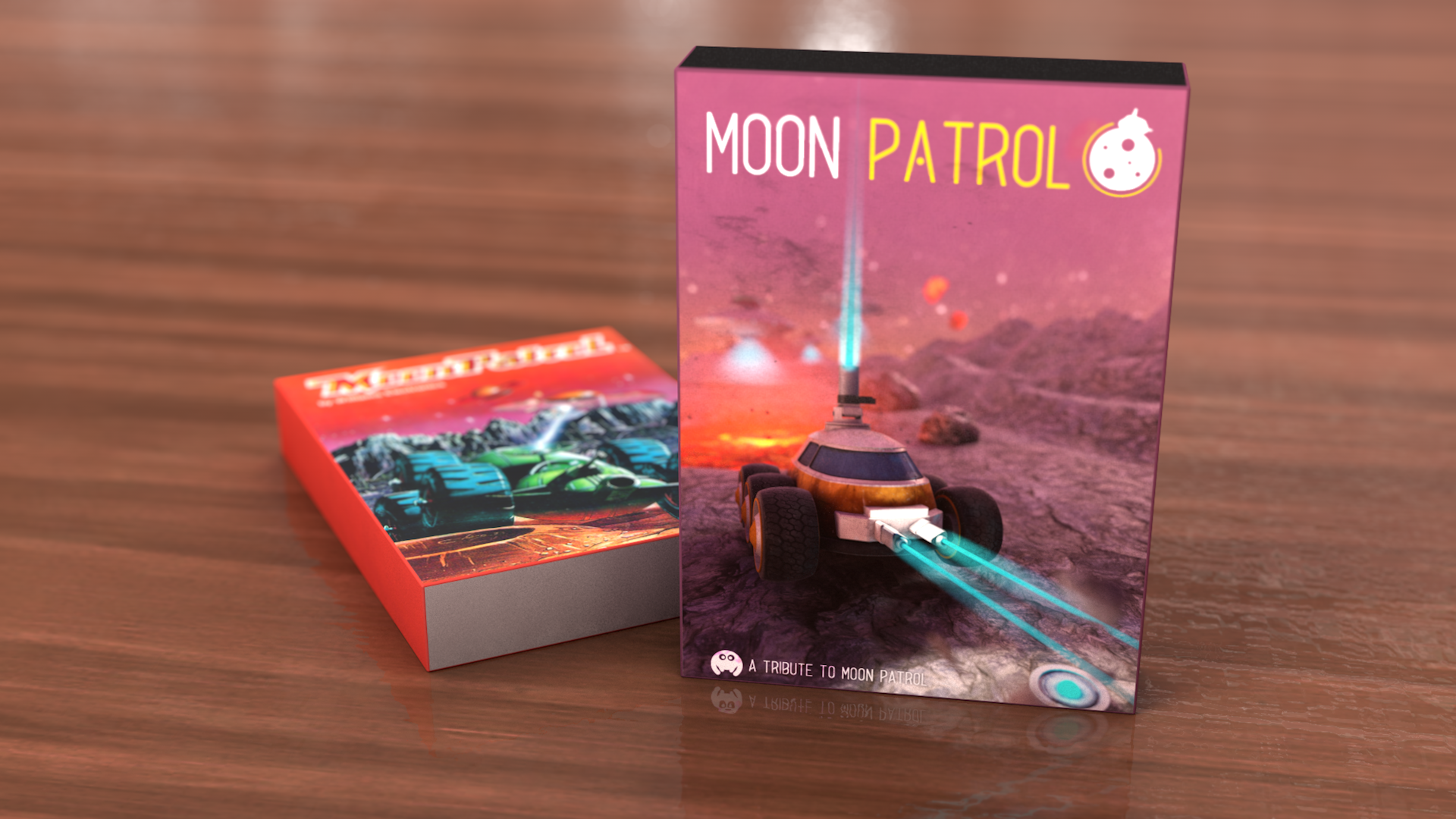 | | |
| --- | --- |
| Status | Released |
| Platforms | Windows, macOS, Linux |
| Rating | |
| Author | Yok |
| Genre | Action |
| Made with | Unreal Engine, Adobe Photoshop, Substance Painter & designer, Adobe Illustrator, Cinema 4D |
| Tags | 3D, Arcade, Remake, Retro, Sci-fi, Score Attack, Shoot 'Em Up, Singleplayer, Time Attack, Unreal Engine |
| Average session | A few minutes |
| Inputs | Keyboard, Gamepad (any) |
Install instructions
Just unzip and run :)
Comments
Log in with itch.io to leave a comment.
Very nice! This is your first Unreal project? Impressive!

Thanks a lot!
Yes, it's my first experience with Unreal. My last work with a game engine was on the Quake III engine, and it was 'only' level design for the Urban Terror game.
Hello,
I was curios to ask you if Vulcan graphic library requiremnt is a new UE4 standard for all linux games version, or if it can be still choosen OpenGL as alternative under Linux (in developing process).
I'm asking this just because pratically any UE4 games linux build hosted here on itch.io require Vulkan, even if OpenGL is still a standard on Linux.

Thanks.
Hi!
Sorry for the delay. I am not an Unreal Linux expert, but I think OpenGL is possible, but the default option is Vulkan. I don't have a Linux installation anymore, so I'm not sure and there are, perhaps, differences with the latest version of Unreal.
Hi! I tried the macOS version but it is unplayable, extremely slow. Thought there is something not working properly. I have a MacbookPro 2012 with Intel HD 4000. But the visuals and sounds are cool! I played the original Moon Patrol back in the 80s and have plans of making my own clone...
Hi! I'm really sorry to read that, I need to work on optimization. I'm actually working on a MacbookPro 2017 with a Radeon Pro 555, so it was my only hardware reference... I tried to put some graphical settings in the options but maybe it's not enough.
Though your game don't have so many graphical demands. A lower resolution option will help, but maybe the overall optimization will really improve the performance. I don't know Unreal, but in Unity there is a lot of resources available to just attach to the objects, each one will demand a lot from the hardware as complex physics, interactions, collisions etc.. I am personally avoiding to make large use of these awesome things because I saw many developers struggling to sell their games just because the overall hardware around the world just can't run it.
You're right, to sell a game, optimization is a very important part of it. In this case, post-treatment effects may also be guilty. I think advices for Unity are also valid for Unreal ;)
Hello there! Pretty cool game you have here! I maybe felt like the air time was a little too long when jumping even though we're on the moon. sometimes it's pretty challenging! But I had fun playing it!
Have you considered participating in our GDWC #gamedev contest ? check out our itch.io page for more infos ;)
Hello! Thanks for playing and thanks for the invitation, I'll have a look at your contest :)
I never played the original, but I really liked what you did for this one!